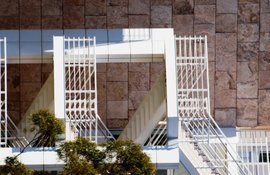 Who can qualify for these services?
The services in this program are for adults and children who are covered by Medicaid or have an income of less than 200% of the federal poverty level. You can get more information about how the poverty level is determined by clicking this button:
An example is: if there are four persons in your family
(like mom, dad, and two children), and your income is less than $49,200 a year, you would qualify for these services.
Under this Waiver Program, every county will have a way to provide a service for you nearby. Healthcare will be more available to you without using a hospital.
Clicking the green button to the right will take you to the
Texas Health and Human Services Commission 2-1-1 website.
Sometimes getting the right health care when you need it, might seem out of reach.
These new programs make affordable routine care more available when and where you need them.
There are many new services at RHP18 providers. You can find these new programs described on the "Providers" page.
All the services are designed to help you and your loved ones stay healthy and at home instead of having to go to a hospital or to an emergency department for basic health needs such as diabetes, hypertension, asthma or other types of conditions.
Of course if someone is bleeding or has a broken bone or symptoms of a worsening condition that is life threatening you should go to the closest emergency room or call 911.
Some of the new services include "tele-medicine" that allows you to see a healthcare professional in primary care or in a specialty who is located in another place without driving a long distance. Tele-medicine uses video on a computer screen and a telephone or microphone on the computer for you to see and talk to the person who is in another office. They evaluate and give you treatment like you were in the same room. Medical equipment can be used to send medical information like your blood pressure or lab tests, to the doctor immediately, no matter where she or he is located.
There are also programs called "medical homes" where you can have all of your healthcare managed by one clinic, so you don't have to go to a lot of different places for all you health and medical needs.
There are new behavioral health programs that provide additional beneficial programs in coping, self-management, and other daily living skills.
What are these new services?