What types of services are provided under the program?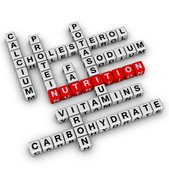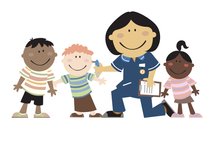 There are several new medical care programs for adults in all three counties.
There are services for persons with diabetes, heart disease, health problems related to being overweight or having a medical condition of obesity. There are women's health screenings and treatments available, and persons can also get screening for HIV/AIDS, and health care for conditions related to having HIV or AIDS.
Grayson County, has a new clinic in Sherman that is open on weekdays and will be adding evening hours and saturday hours. This clinic takes any general medical health problem.
In Rockwall County, the local mental health agency is reaching out with tele-medicine to provide medical care to their patients who have had to travel to other counties or use the local hospital for their healthcare.
All of these programs are working directly with local emergency rooms to take referrals for persons who go to an ER but do not have an emergency - a condition that is life threatening that needs immediate attention.
Behavioral Healthcare for Adults and Children
MyChildren's Primary Care Practices in Plano and McKinney are providing outpatient clinics where children can be seen instead of at an ER. This will help keep children at home with their families and keep them well through routine visits. The programs will also help to prevent crises for children with asthma.
In Sherman and Denison, there are other providers whose clinics provide children's health services.
Medical Care for Children
There are three behavioral health provider agencies involved in this program. One in each County in RHP18.
Some of these providers also have clinics in the other counties they serve.
Their projects include adding new services and increasing existing services in ways that will better meet the needs of adults with mental health and substance use problems.
These organizations are also adding the ability to help clients with their medical or physical health conditions to improve their healthcare and thereby improve their emotional and mental well-being. They have made the eligibility requirements for treatment more open to persons who do not have chronic and severe or persistent mental illnesses with a focus on return to work, healthy lifestyle, supportive counseling, and medication support.
Access to mental health and substance abuse or dependency services has been very limited in these three counties. This program increases the number and type of services available, improves linkages with other providers, helps people stay in the community by getting care sooner to avoid unncessary hospital stays, and provides outreach previously unavailable.