MyChildren's Primary Care Practices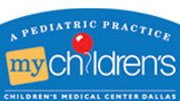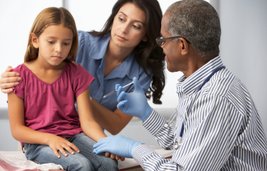 Children's Medical Center offers several MyChildren's Primary Care practices in the Plano and McKinney neighborhoods. Currently there are 16 MyChildren's practices throughout the North Texas area.
MyChildren's offices are located close to where patients live, providing convenient access to well and sick visits, as well as providing immunizations, asthma management, nutrition counseling, social work and behavioral health, all in one convenient location.
To ensure patient's families have round-the-clock access to address their healthcare concerns about their child, MyChildren's provides after hours nurse advice with providers on-call to assist families with more urgent medical needs. Additionally, many locations offer evening and/or weekend hours.
MyChildren's is making it easier for parents to manage their children's health in one convenient location wherever they live throughout North Texas.
TRANSFORMATION PROJECT GOALS
Open an additional MyChildren's office in Plano - That office opened in June of 2012.
Expand the hours and staff at MyChildren's to provide the right care at the right place, at the right time, with access to same-day appointments in the offices; thereby reducing the unnecessary use of and emergency room.
Provide patient navigation services to assist families in accessing appropriate medical care and coordinating the care.
Provide pediatric disease management services to families with a child with a chronic disease to assure the optimal management of the disease and the best outcomes for the child.
Expand access to pediatric behavioral health services in Collin County through the MyChildren's offices to ensure both medical and behavioral health concerns and conditions are addressed.
Create a medical home team-based approach to care for pediatric patients in the MyChildren's practices, including staff training, electronic records, and education of the patients and families in health promotion and health education.
Increase the number of children with all recommended well-child visits and immunizations on schedule.
Increase in availability of same day or next day "sick" visits, reduce unnecessary use of hospital Emergency Departments.